News — Farm News
Here's the newest named cria for you all to meet - Ideuma Creek's Perucoyo Fairy Tale born on July 21. This name resonates with me for two very specific reasons that both stem from my childhood. For as long as I can remember, I always wanted to live on a farm. It is the first goal that I ever remember having. When we would play with dolls when I was very young, my friends' dolls were all married to movie stars and lived in castles. My doll was a veterinarian and had her own farm. After being incredibly unsuccessful dissecting...
---
Just got our fleeces back from the Tennessee Waltz Fleece Show. We're so excited! We sent two fleeces and came home with two blue ribbons and a championship! This is Perucoyo Willow's silver grey fleece. Her sire is Shooting Star's Peruvian Grey Matter
---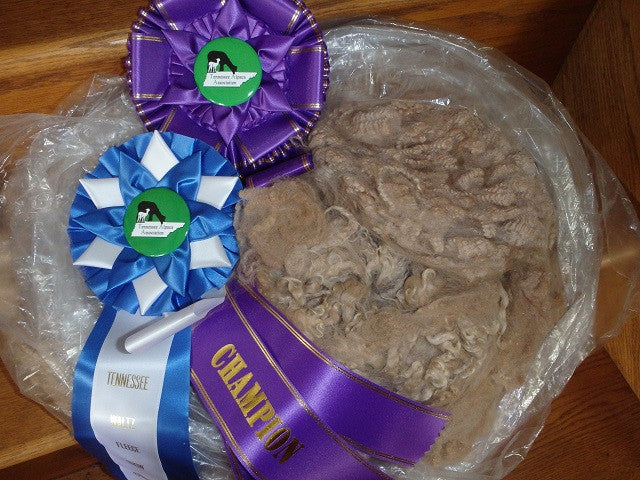 We were thrilled with this championship at The Tennessee Waltz Fleece Show! It is Accoyo Crescendo, a cross of a fawn Invasion daughter and our herdsire PHA Accoyo Zagot. What is even better is that a full sister to Crsecendo was just born last week! Wini's comments were, "showing exceptional fineness and good overall uniformity". You might remember that this was our first attempt at any kind of line breeding. Crescendo is a distant cross of Caligula lineage. We're so excited he did so well at his very first show!
---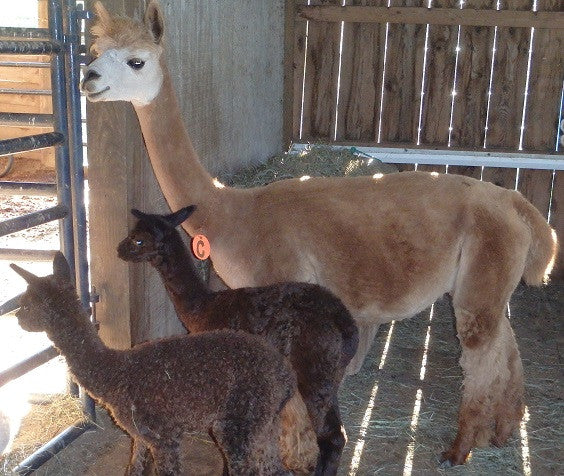 A little miracle happened on our farm this week. One of our pregnant maiden dams has become increasingly skinny over her pregnancy. Our vet has not yet been able to determine why. We knew because of her body condition that she likely would not have enough milk for her cria. When he was born, it was even worse. Although his mama seemed to love him, she wouldn't let him nurse at all. We bottle fed him colostrum, but he wasn't eager to say the least. We were not hopeful for this little guy with the shiny black crimpy fleece. Six...
---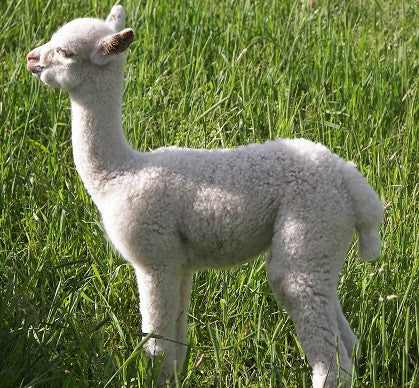 This guy was easy to name. Born on the fourth of July, I am proud to introduce you to Accoyo Freedom. Living in this country has always been something I treasure. Both John and I have a long line of family members who dedicated their lives to protecting our freedoms. My father served in the Korean War. John's father was Captain of the Police force in Elizabeth, N.J. My Uncle Chuck was a fighter pilot in WWII, and I have a nephew who is a systems engineer and works for our government in cyber security - just to name...