News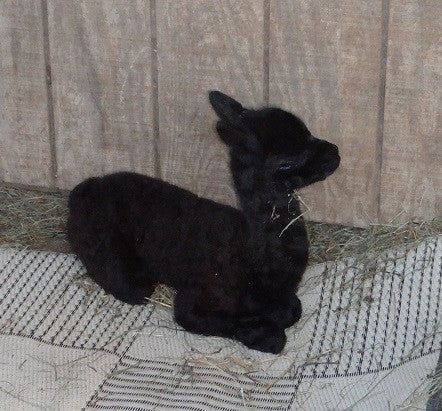 Well, we didn't have three cria on day 3 of summer, but we did have one. This little cutie is out of Lucy and Grey Matter. John and I were weeding the garlic. When we came up for lunch, I checked on the girls, and sure enough, this beautiful black girl was waiting for me! Trouble free birth, nursing within an hour. I can only hope the rest of this summer's cria are so easy.
---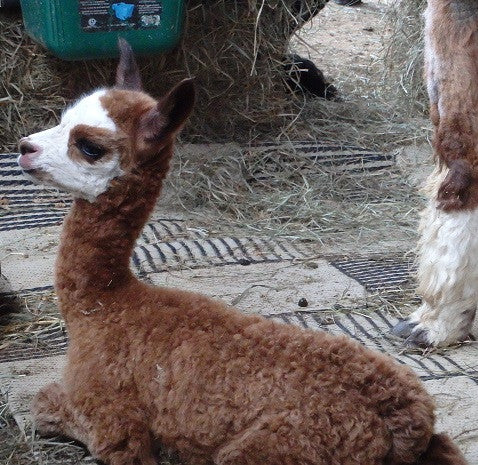 Summer - Day 1 - 1 Cria Born Summer - Day 2 - 2 Cria Born I have to tell you, I'm a little frightened to tackle Summer - Day 3! :) First birth is a great story as the dam wasn't bred. No kidding. I never recorded a single breeding I tried with her all summer because she never stayed down long enough to take. . .or so I thought! She even had an ultrasound to make sure that nothing was wrong, and she was open . . .or so we thought! The funny thing is Rose, the mom,...
---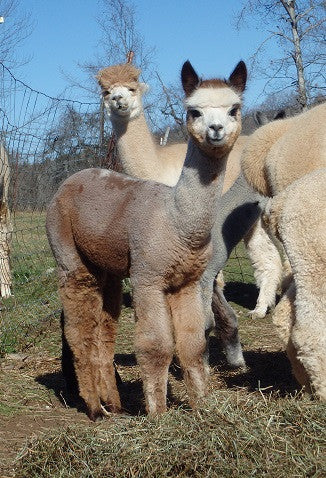 We are so excited! Just got our Micron Reports back - some of the very best in our 20 years! All are last year's cria: 13.5 - Perucoyo Enjoy (fawn) 13.8 - Accoyo Appreciation (fawn) 14.9 - Perucoyo Fairy Tale (rose grey - pictured) 15.1 - Accoyo Thoreau (fawn) 16.1 - Accoyo Crescendo (fawn-2nd year) 17.5 - Accoyo Amor (white) 17.6 - Peruvian Simplicity (bay black) 18.2 - Midnight Confessions (black) 19.4 - Peruvian Inspiration (silver grey)
---
Welcome Cria #1! I had a long talk with all of my pregnant girls and asked them, despite the fact that many of my friends' girls were going way early, to wait at least until school got out before delivering. This little girl was up, dry, and nursing when I walked out to the barn at 5:00 this morning, my very first day of summer. I want to name her Accoyo Pomp & Circumstance since she was born the day my seniors graduated, but it's no longer my 50th birthday so John has to approve all names. Stay turned for...
---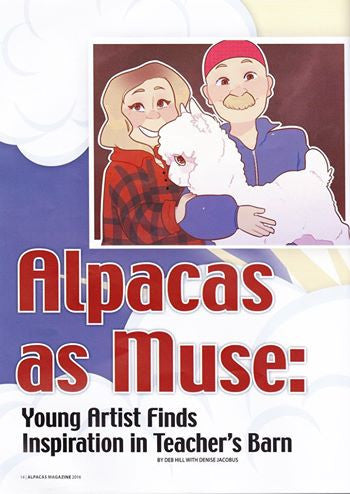 So . . .we are writing a children's book! We've actually been thinking about it, talking about it and writing it in our heads for about 15 years now. It took a very special student, Beth Ann Cristantiello, to inspire us to put the pen to paper. She will be our illustrator. So excited to pair the things I love and value together - the importance of children reading, creative writing, a theme of acceptance and a student I absolutely love! This article appears in the most recent edition of Alpacas Magazine. A very special thanks to Deb Hill for...